Home / Blog / Entrepreneurship /
Did you know that Business Communication is important? Well, all companies need to communicate with their employees and customers. That is, both internally and externally.
Knowing that this topic is a question for many professionals and for many companies, in this article we will talk about:
Excellent corporate communication is the glue that binds all employees of a company together. From headquarters to the front line, including those who work remotely.
Not to mention, it's also an essential way to help share your mission, values ​​and culture within your company and in the marketplace.
A Business Communication it's very important. As such, most organizations will eventually reach a point where they realize they need to invest in building a dedicated, dedicated corporate communications team if they want to continue growing in the marketplace.
So, here's how the Business Communication, the principles and the best form of communication.
What is business communication?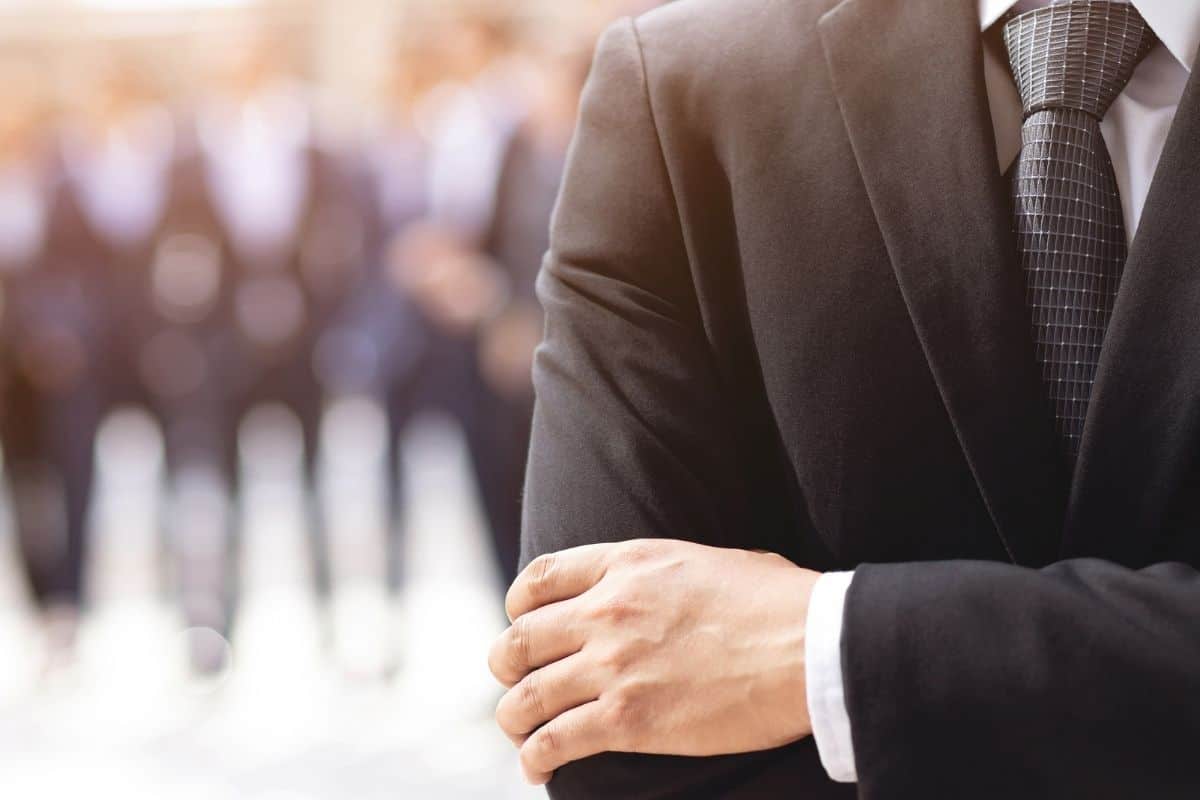 Corporate communication refers to the methods that organizations use to communicate. With a variety of external and internal audiences, including:
Clients

Staff

Shareholders

Media

General public

Government agencies and regulatory bodies.

A Business Communication it's more than just a company brochure or a social media post promoting a big event.
As such, it includes everything from sending an email to your employees informing them that the coffee machine is broken. Even a press release about their latest release.
Corporate communication is a long-term strategy. To get your business noticed by customers, potential customers and the media. The most successful companies know how to use business communication to help improve their public image and increase sales.
Hire our press office!
When hiring a press office, your business gains credibility, having greater visibility in the market, thus building authority and much more. In this way, do not waste time and have your company well positioned in the market in which it operates. So, what are you waiting for to get ahead of your competitors and have great occupation in the market?
Talk to an expert
What are the main objectives of business communication?
A company or business is always reinforcing its brand identity. Internal and external audiences are forming opinions that shape this identity.
Furthermore, an employee's satisfaction with their employer, for example, is based on what happens every day in the office.
The consumer's view of a company and its products can easily shift, not just from enthusiasm to indifference. But also for antipathy. It only takes a negative experience, a conversation with a friend, or a post on social media to cause these changes.
The purpose of corporate communication is to shape these opinions. A good reputation as an employer helps to attract and retain the best talent.
Being known for quality products improves customer confidence and frees you up to test your product for the first time. Gaining shareholder trust is a guarantee that more investors will want to invest in your business.
Although the goals of Business Communication may differ from company to company, they may vary from the following:


Strengthen the brand image
Business communication is important to make the public more aware of both the products the organization offers and the company's vision.
There are different ways to do this. For example, some teams may have one-on-one meetings with journalists who regularly write about the company.
Other forms of communication related to awareness include newsletters. These talk about what the company has been doing or the policy of responding promptly to employee inquiries.
Achieve goal-oriented goals
Corporate communication is not just about sharing information. It can also be geared towards achieving a specific goal. For example, developing a communications plan with the aim of increasing positive company approval or increasing positive media coverage.
Achieve profit-oriented goals
Many activities in which the Business Communication is involved are not counted and analyzed in terms of revenue.
However, some of the communication objectives within companies are aimed at seeking a return on an investment.
For example, the company may want to achieve a 5% increase in year-end sales or double sales for a specific product. In addition, it may aim to develop a business communication plan focused on these goals only.
What are the three types of business communication?
A Business Communication is divided between internal communication and external communication.
They differ from each other in content, tone, approach and also the tools. That's why they are handled by different departments within the same organization.

Internal communication
It occurs within the boundaries of the company, between management, employees, executives, etc. Therefore, the Internal communication has no commercial intent. Instead, you are trying to "sell" something completely different: the company culture and having your entire team "pushing the boat" in the same direction.
Effective internal communication is important and ultimately influences products, services and external image as well.
external communication
It is the image of your company that you transmit to the outside world. Therefore, external communication can be official, in the form of press releases or annual reports. It can also be more casual, in the form of social media posts. Or it can be commercial, in the form of advertisements or events.
External communication doesn't always mean keeping a lighthearted tone to sell your product and image. So if something goes wrong, crisis communication is important.
History has proven time and time again that the way a company handles a crisis can make or break its image. Or even have your success as a company for a long time, if not indefinitely.
Both internal and external communications can be delivered through a variety of means. In this way, a good business communication strategy will know how to evaluate the best medium for each message.
Writing – Promotional materials, reports, announcements, memos, email, social media and press releases.

Verbal Communication – Presentation videos, press conferences, short video content for social media, meetings, interviews, lectures, television and radio commercials, podcasts and more.

Visual – Photographs, illustrations, graphics and more.
What is the best form of business communication?
When well structured, a strategy of Business Communication can be the key to better understanding your business and increasing your reputation.
A company can have a big vision, passionate employees, and even put a lot of effort into its corporate communications. But without a strategy, all you have is wasted work, time, and money that doesn't produce results.
The first and most important step is to know where the organization wants to go. Thus, it is necessary to take stock of the vision, mission and values. In addition, it is important to analyze whether these values ​​and missions are still up to date and reflect the future of the company.
Knowing what you want for the future of your company, the next steps for your business communication strategy to be successful should be:
1. Set goals
It is important that you set goals that can measure the success of your marketing strategy. Business Communication. Therefore, these goals can be connected to brand recognition. How to increase website traffic, sales of certain product. In addition, they may be related to employee relationships, such as increasing employee satisfaction or the way they refer to the company they work for.
2. Define your audience
Corporate communications can involve a variety of different audiences. Among them, we can mention: customers, current employees, potential employees and market talent, investors, partners, the press, not only, but also other industry leaders. The way your company shares information with employees is likely to be different. That is, different from the way it presents itself to the board or investors, so it is important to segment your audience.
Defining which of these audiences are important to you will help define your communication plan and the areas you need to prioritize.
3. Assess your position in the market
A strategy of Business Communication effective is impossible without assessing your current situation and your place in the business world.
Therefore, it is important to know how many and which are your direct and indirect competitors. In addition, it is necessary to know what each one is doing right and wrong and to know how to use this information in their favor.
4. Create a communication plan
Now that you know who you are targeting your message to and why you are targeting them. Therefore, you must now define the most suitable channels for this relationship.
This can include an e-newsletter, conferences, workshops, brochures, press releases, events – or broader methods like your social media and website.
5. Measure your progress
Set timelines to take stock of what is being done. That is, are you having more customers? Do your partners report that they love your newsletter or that they feel better informed about what's going on at your company? Have your sales increased?
In this way, sales figures and key audience response can be used to prove where your strategy was successful or areas you need to adjust.
Business communication is important for your organization!
There are many reasons why companies should have a strategy for Business Communication. But the main thing is to tell your story.
When you are in charge of communicating with customers and potential customers. So they should know who you are, what you do, how good you are, and why people should choose to work with you or buy from you.
Also see about: Internal communication , Integrated communication, Institutional communication, Digital communication
Hire our press office!
When hiring a press office, your business gains credibility, having greater visibility in the market, thus building authority and much more. In this way, do not waste time and have your company well positioned in the market in which it operates. So, what are you waiting for to get ahead of your competitors and have great occupation in the market?
Talk to an expert