Home / Blog / Entrepreneurship /
Did you know that internal communication is a factor of great importance for any negotiation? Well, how you convey a message is just as important as the message itself. With that in mind, we have separated all the information about what it is and why this communication is so important for your business.
Knowing that this topic is a question for many professionals and for many companies, in this article we will talk about:
Studies claim that employee engagement increases employee collaboration. In addition, it has a positive and direct effect on productivity and, consequently, on a company's profits.
Not to mention that building a low-successful internal culture is similar to building a house without a solid foundation, it will collapse.
In this way, it is possible to observe that communication with employees ensures that they are aligned with the company's official discourse. That is, to their values ​​and beliefs and that they always remain motivated.
A internal communication it is the root and also the basis of any external communication. If you communicate well with your employees, you can communicate well with your customers. So, we've broken down all the details you need to know about this communication process.



What is internal communication: Examples
Also known as endocommunication, endomarketing or simply CI. Therefore, the internal communication it is all kinds of processes, tools and channels that enable an effective flow of information between the participants of an organization.
Communication with employees is a crucial department of all organizations. Companies use these communications for the purpose of keeping their employees informed and engaged about everything. That is, all the day-to-day events of their organizations.

Previously limited to bulletin boards scattered around the hallways and dozens of emails sent to your employees every day. But internal communication strategies have expanded and today go far beyond the ordinary.
The important thing is that the message is conveyed to your employees as efficiently as possible. It could be through:
ted talks

Groups in instant messaging applications;

Happy Hours;

brainstorm sessions

Newsletters and much more. After all, they are just some of the infinite ways to convey a message.
Hire our press office!
When hiring a press office, your business gains credibility, having greater visibility in the market, thus building authority and much more. In this way, do not waste time and have your company well positioned in the market in which it operates. So, what are you waiting for to get ahead of your competitors and have great occupation in the market?
Talk to an expert
What is the main purpose of internal communication?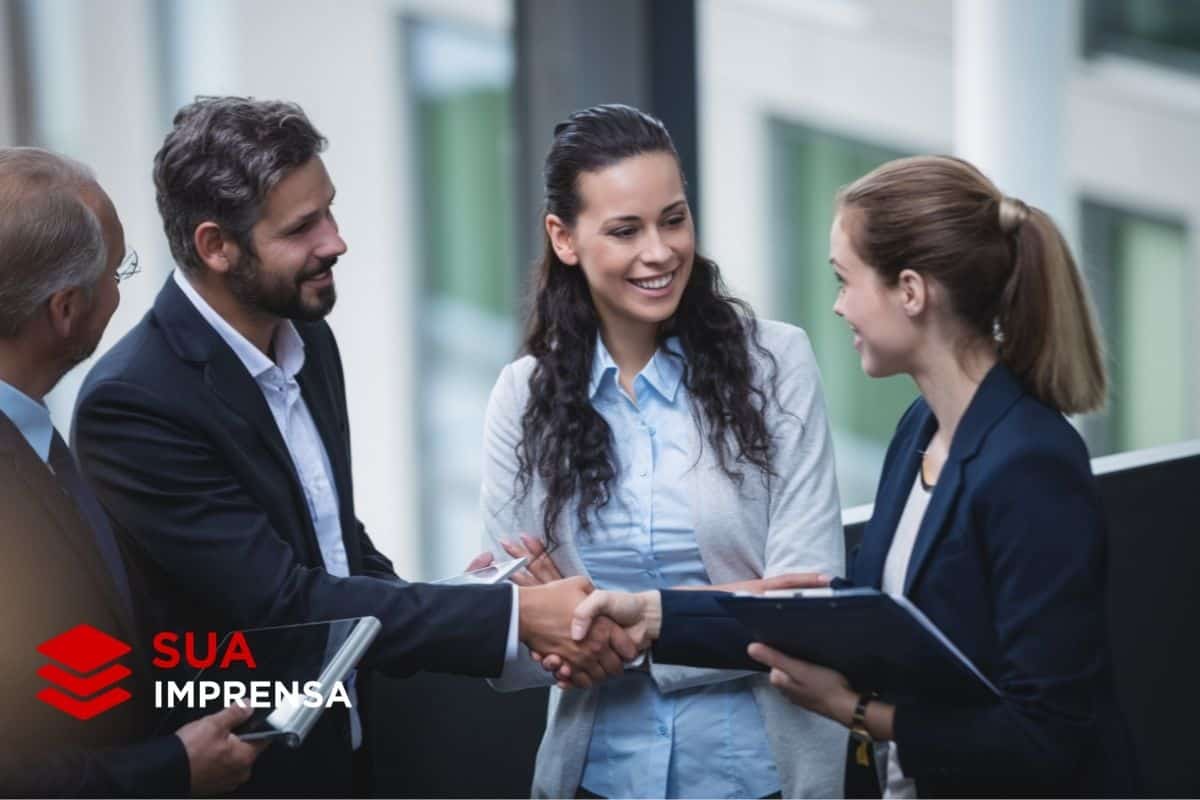 The objective of the internal communication is to inform and engage employees. All this in a way that motivates them to maximize their performance and deliver results in an effective way.
Therefore, good communication with employees will aim to:
get everyone on board
Your employees need to have a clear understanding of your company's mission and goals.
That way, when your employees have a good general understanding of your business, they are more likely to believe in your product.
In addition, it is important that the objectives are clearly communicated. Not to mention that well-trained employees and happy faces will significantly improve the customer's relationship with the brand and consequently increase revenue.
Empower employees
Helping employees succeed in their jobs is one of the best ways to build a successful business. And for that, you'll need to make sure that your employees' personal goals align with your company's goals.
When your employees know where to find the information they need to do their jobs, you help them prioritize the right projects and be more proactive in their daily jobs.
That way, they can better predict key industry trends. Also identify the needs of your customers and know what skills they need to develop to be more successful in their jobs.
Avoid confusion when your business is undergoing change
Changing the positioning of your brand or business model is good. As long as you communicate these changes to your employees effectively.
A internal communication is fundamental in organizational changes.
Because your employees and collaborators need to know where your company is going. Poor communication in change management can cause confusion, rumors, and even panic throughout your organization!
create synergy
When your employees are aligned with your business goals, they are more likely to collaborate effectively. After all, each of them knows what kind of help or support the others need from them.
Aligning your employees with your business goals is also a great way to create a sense of commitment across your organization. That way, employees know how their work affects the company's bottom line. Furthermore, they know how to improve not only personal performance, but also that of the entire team in the workplace.
Build trust in the workplace
If you want to build a culture of trust, start communicating the company's strategy to your employees. Employees should never learn important company news from an outside source.
Improve employee engagement
Encourage your employees to ask questions, discuss projects with each other, and think about how they can directly contribute to common goals.
Strengthen your brand image
Your employees talk about your company on social media, forums and messaging apps even if you don't know.
Word of mouth can improve your brand image or destroy it. You need to make employee experience one of your top priorities so that they enjoy working at your company.
And one of the best ways to provide a great employee experience is to create a clear and effective internal communication strategy.
What are the types of internal communication?
When we talk about internal communication, there is not just one form of communication. But different ways of communicating. In this way, we separate the main types of communication with employees.
written internal communication
Written communication channels include email, posts messaging, chat software, bulletin boards, bulletin boards, intranet and more.
A internal communication writing is generally best for information that needs to be recorded and repeated over a period of time. For example, information involving a lot of numbers, publicity of events, changes in timetable and job offers within the company.
Oral communication
Oral communication includes casual discussions, face-to-face meetings, lectures, phone calls or video conferences.
Also, oral communication is usually better for debates, brainstorms, trainings. Not only, but also for the transmission of confidential information, raises, promotions and performance reviews.
vertical communication
This type of internal communication involves the exchange of information within the company's hierarchy. Information flows from subordinates to managers and also from managers to subordinates.
This information is related to the passing of instructions and feedback from employees regarding what was asked of them.
horizontal communication
Members of the same team who work together throughout the day must develop a strong relationship with each other.
Horizontal communication aims to promote means for people performing the same function within the company to have easy access to each other.
The main objective of this internal communication horizontal, is to make everyone help each other whenever necessary. Exclusive text and email groups are great ways to encourage horizontal communication.
Diagonal communication
Diagonal or transversal communication is a type of communication that crosses all organizational units and hierarchical levels within a company.
In this way, this communication involves team members from different departments. These end up interacting with each other, regardless of their subordination relationship.
Diagonal communication has a number of advantages. From greater effectiveness and stronger relationships to faster information sharing.


What are the main characteristics of internal communication?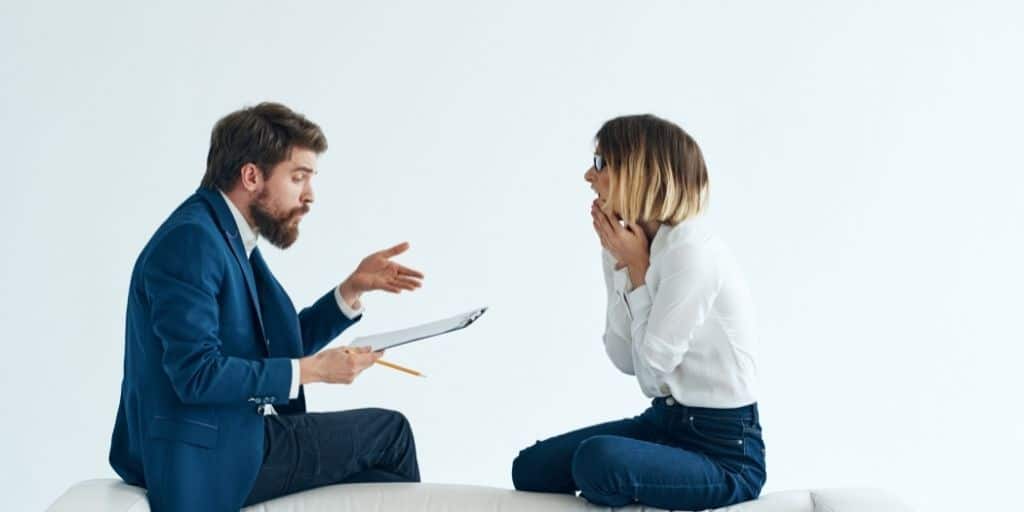 Therefore, the internal communication should be done in a way that is useful to increase the efficiency of the organization. Good internal communication usually has the following characteristics:
A internal communication it must have a clear meaning so that the recipient of the information can understand the subject of the information without any doubt.
The means used and the language of internal communication must be simple, easy to understand and with the best cost-benefit ratio.
Thus, a luxurious, expensive and confusing event is not always the most efficient way to pass on information or a concept to your employees.
Good internal communication should draw attention to the most important points and details.
Avoid unnecessary information
The information contained in the internal communication should be concise and direct. Don't confuse your communication by adding unnecessary information.



Internal communication is completely important for any organization

Aligning employees' personal goals with company strategy is key to building a successful business.
Not to mention that a successful communication plan is diversified, direct, agile and adaptable according to the needs of each situation.
Therefore, the internal communication needs a lot of attention. In many cases even more than external communication. After all, it all starts within the business!
Also see about: Integrated communication, Business Communication, Institutional communication, Digital communication
Hire our press office!
When hiring a press office, your business gains credibility, having greater visibility in the market, thus building authority and much more. In this way, do not waste time and have your company well positioned in the market in which it operates. So, what are you waiting for to get ahead of your competitors and have great occupation in the market?
Talk to an expert