Home / Blog / Entrepreneurship /
Did you know that the book publishing it's not easy? Well, imagine that you worked hard for months or years to create a quality book. There were tireless hours of research, writing and editing. As such, you deserve your book to succeed and become a reliable source of income.
Knowing that this topic is a question for many professionals and for many companies, in this article we will talk about:
As an independent author, all marketing and promotion of the book is entirely your responsibility. In this way, the number of people who will find out about your book and consequently will buy it comes down to the promotion and sales strategies you develop.
Also, it's important to note that marketing plays a huge role in the success of any book. But this is especially true for self-published books.
Before you publish a book or even start writing it, it's important to think about who you're going to sell your book to and how. O digital marketing industry is constantly changing and it can be difficult for authors to keep up with major trends.

While the average author of commercial publications earns approximately 7,5% of the cover price of their books, independent authors who sell their content directly to readers via the internet receive up to 96% of the final book value.
How to promote a book?
Independent authors sell more e-books per day than all traditional publishers combined. In other words, this means that there are millions of titles available and tens of millions of other people interested in buying them. So, here's how to make the book publishing.
How to successfully promote your ebook?
Hire our press office!
When hiring a press office, your business gains credibility, having greater visibility in the market, thus building authority and much more. In this way, do not waste time and have your company well positioned in the market in which it operates. So, what are you waiting for to get ahead of your competitors and have great occupation in the market?
create videos
Make a short video talking to the camera about the ways your ebook can help others. Also, talk about what your ebook has to offer, then add a purchase link at the end of the video.
Optimize your ebook for search engines
You want your ebook to be discovered organically, whether by a user searching an online store like Amazon or a search engine like Google. Therefore, you will want to optimize your ebook for SEO .
So, include the right keywords in your title, meta title, image ALT text, and book description so users know your ebook fits what they're looking for.
get interviewed
If you can be interviewed on a podcast or online show, this can be a great promotion for your ebook. So, reach out to publications and creators with a significant following and offer to appear on the show to talk about your expertise.
The topics you are going to cover in the interview should be related to the content of your e-book, so that viewers and listeners will be enticed to check out your e-book later.
Tell everyone about your book on social media
Social media can be a fantastic tool to make sure people know when your ebook is available.
Make a series of posts informing your followers about the launch of your ebook, price, promotions, partnerships, etc.
Create social proof with testimonials for book promotion
When you're done writing your e-book, send the content to a few friends or "industry celebrities" you know and ask them to comment. Then, take these quotes and put them in the book's dissemination channels with real opinions from those who have read it.
How to publicize the sale of a book?
One of the key elements to make book publishing and launch, you need to start your marketing campaign early. So make sure your audience knows what you are selling and when it will be available. Also, use social media to promote your ebook with posts to build some anticipation.
If you already know your business niche, you already know what kind of audience you should be marketing your ebook to.
In this way, your goal is to help people find you. Your readers don't know they're looking for your book. They know, I don't understand, what they would like to read about.
If you want to reach a wide audience in the shortest possible time, then you might want to look into paid advertising.
Facebook, Instagram, Twitter, Youtube and Google Ads offer interesting targeting options that let you reach people by their interests, location, behavior, device they're using, and more. You'll find that this strategy is incredibly popular among online marketers. That's because it's scalable, measurable, and you don't need to have an existing audience to get started.
Another important aspect when promoting the sale of a book is its price and how it will affect the consumer.
How to sell your ebook?
The purpose of an e-book is to be accessible. So, pricing your book too high will alienate readers, as they won't see the value in paying that much for a virtual item, especially if the author is unknown.
On the other hand, if the price is too low, readers may not see the value of the ebook content, thinking it might just be more of the same.
Offer the first chapter, or an entire chapter, for free to your readers. If the content is interesting, they will pay for full access.
Sharing your ebook with a small group of people for free in exchange for testimonials and reviews that will later help you get more sales is also a solid strategy to give your content credibility.
Give a money back guarantee
There are some benefits to offering a money-back guarantee. First, people are more likely to want to buy if they know they can return the product if they are dissatisfied.
Customers who can return the product and get a refund report more satisfaction in their overall experience, so they are less likely to feel that their interaction with your content has been negative.
Set a 7-day or 14-day limit on your money-back guarantee and clearly promote this on your sales pages.
Where to promote your book?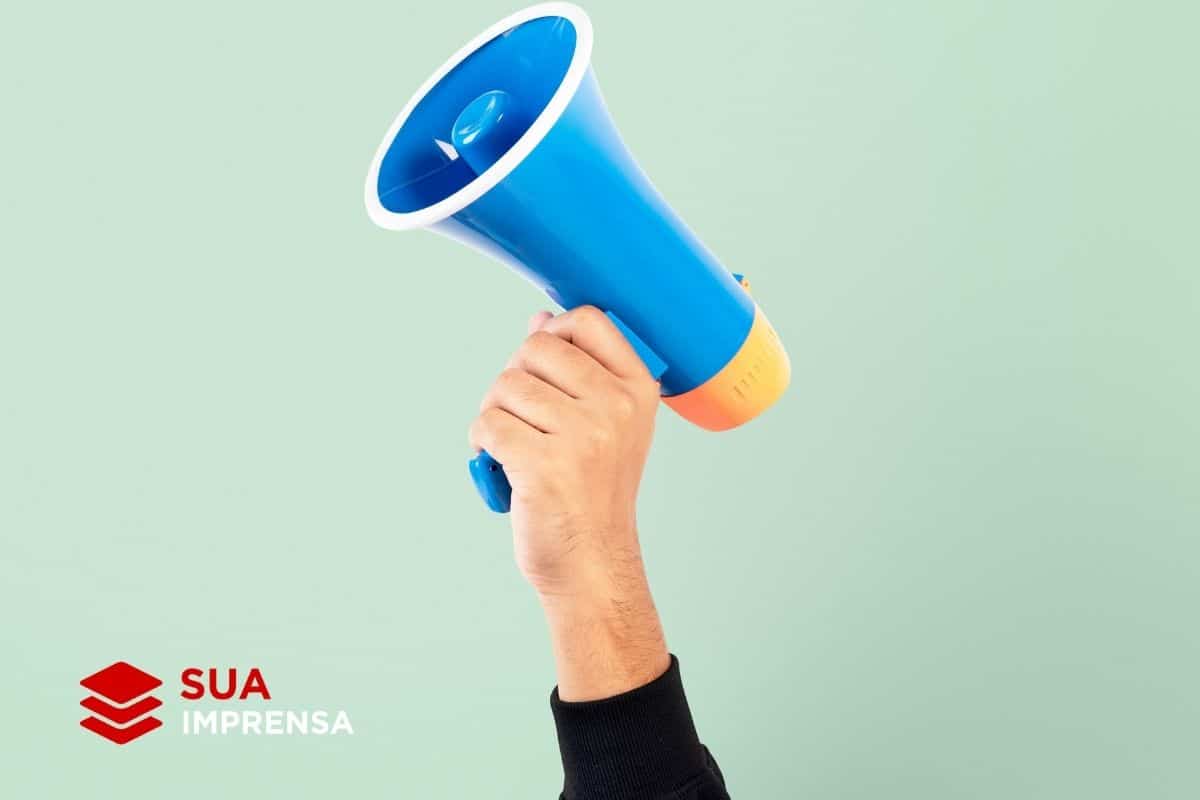 Increasing your online presence is critical to promoting your book.
So, there are several ways you can increase your online presence. For example, you can post about your book or its central theme on popular sites that receive a lot of Bandwidth or contribute to forums that discuss topics related to the subject of your book.
In this way, you establish yourself as an authority on the subject while increasing your online presence and creating an interest in people about who you are and what you have to say.
Now that you already have people's interest, where to promote your book?
Search engines for publishing books
When a reader comes across your content, one of the first things they will do is search online. So the result of that search should lead to a place where they can buy your content online.
Blogs
Create a blog gives the author a chance to connect and identify their target audience. Not to mention this is also a great tool for you to present yourself as an authority on the topics you write about.
People will come to your blog looking to learn more about a specific topic and there they will find out about your e-book on the topic.
Facebook
Create some pre-launch hype among your followers by promoting content on the topic. Also, place the eBook banner as your cover photo. Share content about the ebook in all relevant groups.
Twitter
Use the search box to find out who is tweeting using keywords related to your content and interact with them.
Change your cover photo to the ebook banner and pin the tweet with the purchase link in your feed.
Instagram
Publish stories on Instagram talking about your book and share posts and testimonials from others talking about your content. Also, ask people to check out the e-book by clicking the link in your bio.
Podcasts
Look for podcasts that talk about the topic of your book and offer yourself as a guest.
E-mail
Offer people incentives to sign up to receive emails about your content. Incentives can include free chapters of your book or a discount coupon for example.
Once your email list starts to grow, you will have a marketing channel specifically dedicated to people who are interested in what you have to say. But don't send emails too often and remember to always provide valuable content when sending an email.
Youtube
Create video content about your book's topic to get users interested in your channel. Also, teach people what your book is about through short, short videos on the topic and emphasize that they can get the full content by purchasing your product.
How to make a post for the dissemination of books?
Most social media users are visual creatures. So if you have a Twitter account or a Facebook page, you've probably noticed that posts with images tend to get a lot more engagement than text posts.
Transforming your text into pleasant images is the best way to communicate with this audience.
One of the most used techniques by authors when promoting their ebooks through posts on social networks is to use images of quotes. So the first step to creating a great quote image is to scour your book for some intriguing and quoteable phrases.
Then create some beautiful and eye-catching images to display the quote, making sure to include your name and the name of your book.
Also, you don't have to stop at the quotes contained in your book. As such, you can also use favorable quotes from readers who have enjoyed your book.
Post screenshots to make the book publishing
Another way to publicize your book through posts is to publish an image with the chapters of your e-book, or a specific page.
Create inviting banners for all your social networks
Create banners and covers for your social media that instantly grab attention when someone visits your profiles. Also, remember to include the URL so your audience knows how to buy your ebook.
Hire our press office!
When hiring a press office, your business gains credibility, having greater visibility in the market, thus building authority and much more. In this way, do not waste time and have your company well positioned in the market in which it operates. So, what are you waiting for to get ahead of your competitors and have great occupation in the market?
Talk to an expert