Home / Blog / SEO /
You know what is organic dissemination? Well, know that organic growth is essential for the future of companies. So, see more information about this subject and its importance.
Knowing that this topic is a question for many professionals and for many companies, in this article we will talk about:
According to Search Engine Land, around 75% of Google users ignore sponsored results when they do a search.
This shows the advantages of investing in organic outreach rather than paying Google to pin your page to the top of search results. Not only do most users ignore sponsored search results, they are also more likely to be suspicious of the brand that is promoting itself in this way.
Paid ads tend to be perceived as unreliable and aggressive. That's why the average click-through rate of paid ads is 10 times lower than that of organically promoted content.
Users focus on organic results, and that's because they trust those results more. Organic marketing, because it is natural, feels more truthful and credible. So, see how the process of organic dissemination.
What does organic outreach mean?
The concept of something organic or organic dissemination is to be something inherent or particular to organisms and living beings and developed by natural means.
Whether it's organic food, organic farming or organic medicine, it seems that people like things best when they are associated with natural means and processes. And just like anything else with that adjective, the implication is that organic business growth is a good thing.
So, growing organically is nothing more than your business growing naturally, in digital "word of mouth", without the interference of paid advertising actions.
Hire our press office!
When hiring a press office, your business gains credibility, having greater visibility in the market, thus building authority and much more. In this way, do not waste time and have your company well positioned in the market in which it operates. So, what are you waiting for to get ahead of your competitors and have great occupation in the market?
Talk to an expert
What is organic marketing?
Organic marketing is a digital marketing strategy that generates traffic to your website naturally, rather than using paid advertising tactics.
Thus, organic marketing is a long-term strategy aimed at improving brand recognition. Instead of providing your audience with targeted ads, you are offering valuable and informative content.
For this reason, many companies confuse investing in organic growth with stopping investing in traditional advertising media. This is not the case. After all, you will still need to invest in your general marketing campaigns as well as paid advertising. Organic just means you're not paying to improve range.
Remember that you will not see the results of marketing organic right away, as you do with paid advertising.
Furthermore, the organic dissemination it takes time, effort and dedication to work for your brand. However, once this strategy is well established, you will start to notice an increase in customer acquisition and retention rates.
What is an organic audience?
The term organic audience refers to those who are directed to your website or blog through unpaid impressions. For example, people coming to your website via search engine results pages or Facebook and Instagram posts would be considered an organic audience.
So the main advantage of having an organic audience is that they come to your site looking for something they really want. That way, when you provide that, they are more likely to come back again.
As a brand's organic audience grows, the more likely its members are to convert other members and maintain steady growth.
So, consistently delivering valuable content to your audience will help make them more loyal and more likely to champion your brand, even in tough times.
For example, if a certain segment of people criticizes your brand, your organic audience is more likely to become your advocate, mitigating the damage to your brand and conveying an image of reliability (after all, if so many people defend it, it must be good) .
How to do organic advertising?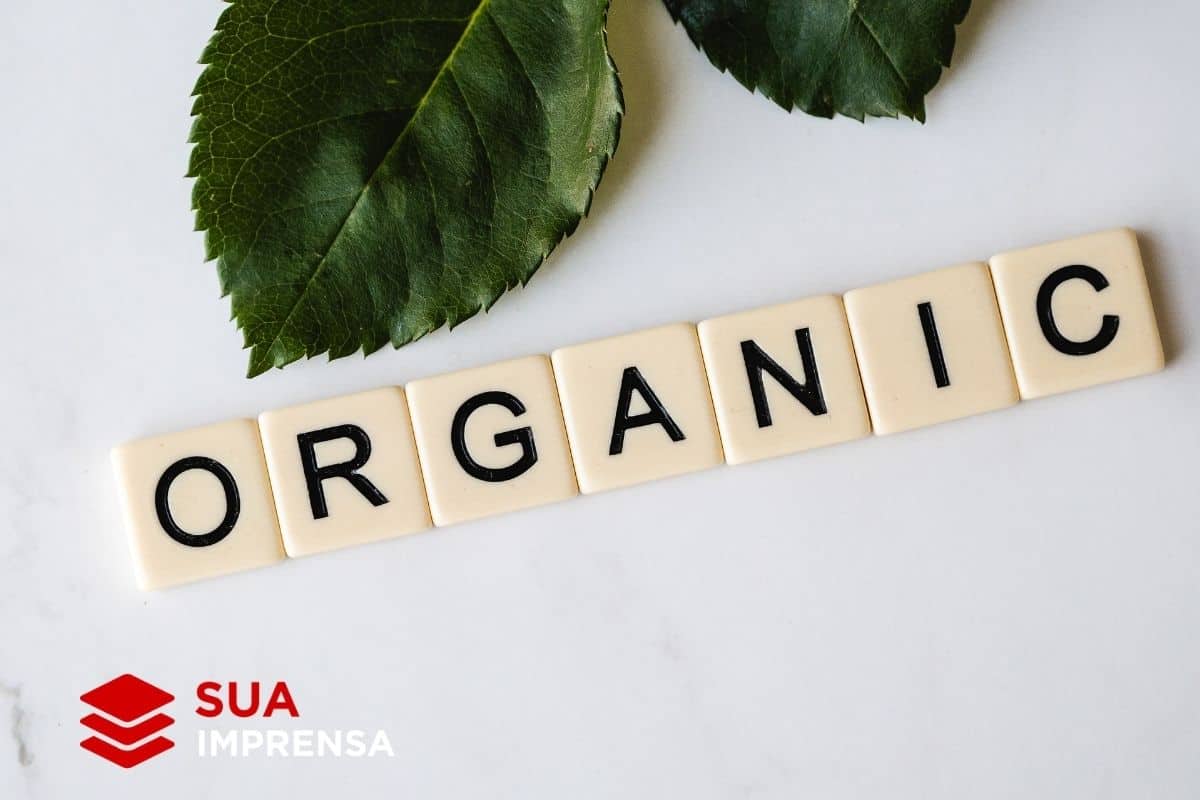 The most suitable platform for your business depends a lot on your target audience and the product or service being sold. According to research by Havas, 84% of consumers expect brands to create content.
After all, your organic audience expects you to create content that engages them through stories, provides useful solutions, and creates fun experiences.
The platforms below are the most popular and most likely to be used in your organic marketing strategy:
Organic Disclosure: Facebook
Facebook offers a range of possibilities for marketers to connect with their customers without paid ads.
In addition to a profile page, business owners can join groups to connect with their consumers, create groups to establish themselves as an authority on the subject, buy and sell directly on the marketplace, and manage events at no cost.
Instagram
Quickly overtaking Facebook for younger generations, Instagram is an image-based platform focused on quick snippets of content. With the right posts, Instagram is the ideal tool to quickly build a tribe of followers with similar tastes.
In 2020, 34% of digital consumers used social media to research new brands or products (Business 2 Community).
With the astronomical rise of the "Stories" feature on Instagram online advertising has never had a wider reach than it does today.
Pinterest
Also, another image-based platform, Pinterest currently has the highest conversion rate of all social media and is particularly good for highly visual businesses like interior design and fashion.
Tik Tok
With an overwhelming growth in popularity in recent years, Tik Tok allows users to share short videos and photos with their followers. It is best for products targeted at Gen Z (and younger) and can be used to increase brand awareness among that audience.
Digital Influencers
To ensure their authenticity, brands need to identify and connect with influencers who are seen less as digital promoters and more as trusted friends.
Have one celebrity having millions of followers naturally promoting your product as a user of your brand is one of the most powerful ways to attract curious and potential consumers.
Organic Disclosure: Youtube
According to research Think With Google, 80% of shoppers who watch a YouTube video related to a purchase they are planning to make have not yet made up their minds about the purchase.
O YouTube has proven to be an extremely important web advertising tool for consumers looking to get better informed before choosing a product to spend their money on. Knowing how to show your brand within the platform in a relaxed and casual way is an excellent way to increase your organic audience through recommendations to users.
Blogs
Blogs can be a standalone website designed to direct people to your product or service or simply a section on your website.
As such, they should provide useful information about issues facing consumers in their niche, or alternatively, fun content that drives visitors to their site. A blog or news section is also great for SEO, as it increases the chances of your website and your brand being discovered through search engines.
Organic outreach is not easy!
The decision to grow your brand with organic dissemination It's not easy in today's extremely competitive environment. But it's very rewarding. After all, consumers want to support authentic brands that share their values. Your audience is already there, you just need to know how to communicate with them!
Discover the services of Your Press
Hire our press office!
When hiring a press office, your business gains credibility, having greater visibility in the market, thus building authority and much more. In this way, do not waste time and have your company well positioned in the market in which it operates. So, what are you waiting for to get ahead of your competitors and have great occupation in the market?
Talk to an expert