Home / Blog / Entrepreneurship /
key messages is a strategy widely used in order to consolidate the main ideas of a brand. That is, informing more about your products and services to the target audience. Therefore, we have separated the main details about this strategy and how it can help your company.
Knowing that this topic is a question for many professionals and for many companies, in this article we will talk about:
Communicating something to the media channels is completely important. In addition, any slip, incorrect information or misinterpretation can generate great controversy for the image of an organization.
Thus, before making any mention to stakeholders, whether to the press, employees, government or even society. It is important to always define which messages should be delivered to the public. In addition, it must be well aligned, especially with the spokesperson.
Therefore, key messages are completely essential and must be well aligned and planned at the time of any communication.
What are key messages?
As key messages in the marketing world are the set of words you use to communicate with your audience and convince them to do business with you. So how you communicate is crucial to helping you achieve your business goals, as it can be the difference between increasing sales or sending a customer to your competitor.
In this way, the key messages tell the story of your business, bringing your brand to life through words that can be consistently conveyed by everyone on your team, anytime, anywhere.
Messages are carefully chosen words that are compelling, sincere and have the power to inspire action. That is, they are the main points of information that you want to convey and that demonstrate how you add value to the lives of your target audience.
Far from simply being a list of what you offer, a key message tells a story about your brand and is delivered in small, relevant pieces of information with a clear, memorable message.
Hire our press office!
When hiring a press office, your business gains credibility, having greater visibility in the market, thus building authority and much more. In this way, do not waste time and have your company well positioned in the market in which it operates. So, what are you waiting for to get ahead of your competitors and have great occupation in the market?
What is the key message and how important is it in presenting your business?
Your company has a message to communicate. Whether to educate, advertise, promote or defend. In this way, the key messages are the messages you want your audience to automatically remember when thinking about your brand.
Messages are the main points you want your target audience to receive and remember. A key message is a consistent statement that tells your audience exactly what you want to be known for.
Also, your message should be present in all your marketing materials. Be it your website, packaging, social media and even your business card. Everything you publish in the world must, in some way, convey your main message.
Of course, repeating the same message across all media like a copy and paste will not be efficient either. Instead, it's important that you find different ways to ensure that your communication is always present in your communications, but always in new guises.
When to use key messages?
To create content strategy
key messages It's a great way to plan your content. For each message, plan targeted campaigns and advertising and actions that reinforce your statement in the memory of your target audience.
In your copywriting techniques
Use messages on your website, blogs and social media in conjunction with copywriting techniques and SEO so that these messages appear in search engines associated with your brand.
As key messages should always be communicated in your company's manuals, internal communications and visual identity. In addition, your team must understand your messages, unite around them, and use these as motivators.
How to set key messages?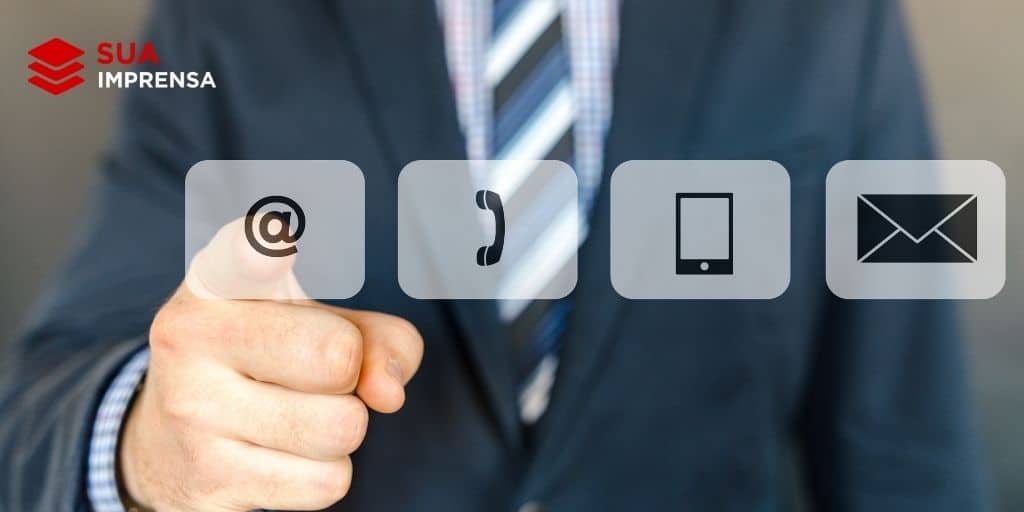 The main messages come from your brand story. As you begin to tell your story, you identify fundamental and recurring themes. So the things about you and your company that ring true for everything you do.
Pulling marketing messages from your brand story makes them powerful, purposeful and totally true to your business.
So, to make sure you get your message across as memorable as possible, it's essential to take a few steps to define what your key messages will be.
1. Information must be credible and supported by evidence.
Make sure your main message is supported by evidence like numbers, testimonials, etc.
2. Simplify
Remember that your messages should be short and specific. In this way, your messages should be conveyed simply, but with enough interest to provoke your reader.
3. Who is your target audience?
Consider your target audience. What do they expect to hear from your company? After all, what does your target audience value?
If your company has several different audiences, be sure to customize your messages for each group individually respecting their differences.
4. Control your communication
Often what we say is not always interpreted the way we would like. Influencing other people's perceptions is not an easy task. However, develop key messages that are clear, concise, honest and positive will put you in control of the information that is circulating and allow you to influence your audience in the most effective way.
5. Keep your message up to date
Always be aware that your main messages are not static. After all, everything changes over time, so reviewing your key key messages regularly is vital to ensure they are still relevant and reflect the image your business wants to convey.
What is the structure of key messages?
The most efficient way to structure your messages is through the "message house" structure.
Therefore, the message house framework is a great and simple tool to define and structure your messages, synchronize them with others and make them memorable for your audience.
But what is the message house structure? It's exactly what you think. Imagine a house. It has a ceiling that covers every room, walls that support that ceiling, and a solid foundation.
The message house is a structured creation process that helps us think about the main components of a business. After all, it guides us in the process of building and establishing our brand.
Applying the home structure to key messages:
The roof of the house contains the most overarching or main message about your business. This includes your main objective, mission and vision.
The walls or pillars represent your key messages that support the main message. Here is the opportunity to expand your core message, highlighting important unique selling points and business values.
In this way, the home base contains factual evidence that supports the claims you make in your core and core messages, which could be market trends, statistics, facts and figures, quotes, customer testimonials, etc.
So having a well-designed message house provides focus, improves communication and saves you a lot of time when defining your communication based on key messages.
Tips for using key messages
When it comes to messaging, less is more. Therefore, your communication should not contain more than 5 or 6

key messages

. More than that just confuses what you're trying to convey.

Messages should be concise and in accessible language

Also, avoid long explanations and especially avoid speaking terms or data that not everyone knows or understands.

Whenever possible, include data that helps establish memorable market positions in your messages. For example: "We were the first to…", "We are the biggest…", "We invented the…", "We are the only ones to…", "We are the safest…" and so on.

If your company has a wide variety of products or services. So, try to focus your messages on your brand, not create specific communications for each niche.
Also see about: social proof, Follow up, Phrases for Instagram bio.
Hire our press office!
When hiring a press office, your business gains credibility, having greater visibility in the market, thus building authority and much more. In this way, do not waste time and have your company well positioned in the market in which it operates. So, what are you waiting for to get ahead of your competitors and have great occupation in the market?
Talk to an expert