Home / Blog / SEO /
Do you know how free backlinks work? Well, when searching for your product or service on Google to see how your site ranks, did you have to scroll to page 5 and go through all your competitors' sites first until you found yours? Well, see how these backlinks work.
Knowing that this topic is a question for many professionals and for many companies, in this article we will talk about:
Your competitors are probably using SEO to build backlinks and improve your online presence.
Link building is a set of SEO strategies that aim to build a network of links that mention the content of your page, driving traffic and increasing your ranking in search engines.
As such, links are one of the main ways search engine algorithms determine the relevance of a page. Thus, having a good number of links to a site indicates that the content is valuable. Also, this linking helps Google and other search engines find your site.
The more links received from trusted and popular sites, the more relevant Google considers this site to be and prioritizes it in the display of results.
What is website backlinks?
Os free backlinks or not on a website, are links that direct content to your website, which can be external or internal. Therefore, links on other sites that lead to a page on your site are called backlinks.
Backlinks are also inbound links. After all, these are for the purpose of providing your website with traffic. Therefore, the quality and quantity of backlinks on your site can help you rank higher in search engines.
Simply put a little further, a backlink is a scenario where a page on the internet references your website and includes a clickable link to go to your page.
The backlink can be in a blog post, a service page, or newspaper articles.
Therefore, backlinks are important because the amount of authentic and high-value backlinks on your site acts as a guarantee of the quality of your site's content.
How to get backlinks?
Hire our press office!
When hiring a press office, your business gains credibility, having greater visibility in the market, thus building authority and much more. In this way, do not waste time and have your company well positioned in the market in which it operates. So, what are you waiting for to get ahead of your competitors and have great occupation in the market?
There are two ways to get links pointing to your site's content: internal and external links.
Internal links are links created by you. The main objective is to connect content from one page to another on your site. Through SEO techniques it is possible to boost your content in search engines using only links from your own website that dialogue with each other.
external links, or free backlinks or not, they are harder to obtain because they come from other sites and are not up to you alone. Ideally, they should be made organically. You can even pay for them, but it's not recommended. Below we will explain why.
How to put free backlinks on your website?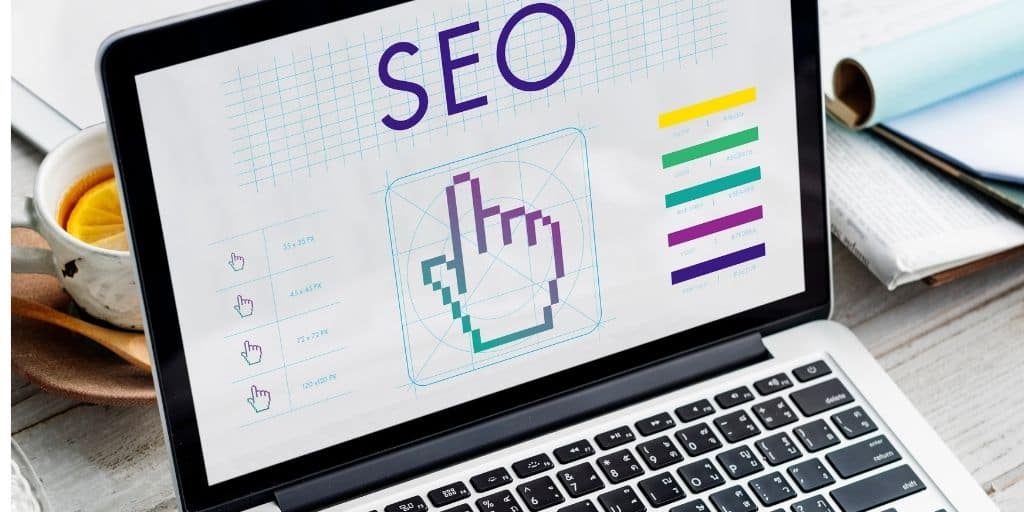 Linking from one page of your website to another is called an internal link. So, in theory, it's not a backlink that refers to external links. But it is still a valuable tool to increase search engine optimization on your website. After all, Google's algorithm still "reads" internal links and assigns link value to them.
Internal links are also useful for SEO because they can convey value from one page to another.
Also, internal links can be considered the organization chart of your website. They group related pages and sections together and maintain a flow. That is, if you liked this content, you may also like this other one. In this way, it reinforces the context and relevance of the content your site has to offer.
Generally speaking, the more internal links a page has, the higher its PageRank. However, it's not all about quantity; link quality also plays a vital role.
That's why smart SEOs strategically link to important pages.
Also, when someone spends a lot of time and internal clicks on your site, it tells Google that people are loving your content and that your page is a good result for their search.
So keep in mind that quantity is not synonymous with quality. So, avoid linking two similar content on your site. Like for example two posts about the same product. When Google's algorithm sees this, it tends to think that the content on these pages is exactly the same. Try, instead, linking to supplemental content.
How to get free backlinks?
The relevance of the links is very important. The closer to your reality these free backlinks or not, the more importance Google will give it.
For example, if you run a business that sells sporting goods and your local federation page links to your site, this is preferable to a link to a random site that has nothing to do with sports.
Likewise, geographic proximity is also important because Google always tries to match searchers with results relevant to your local area. Especially if the search is related to a service that will be carried out in the region.
So, this means that if your sporting goods store in São Paulo receives a backlink from the website of a sports organization in Japan, Google will give less importance.
So there are many smart ways to get free backlinks from authoritative sites in your field.
Free Backlinks: Rebuilding Broken Links
The technique involves contacting a webmaster to report broken links on your website. At the same time, you recommend that other sites replace this link. And here, of course, you mention your own website. Since you are doing the webmaster a favor by reporting the broken links, the chances of a backlink back to your site are high.
So, to use the broken link rebuild method, first find relevant sites in your niche that have links that are not up to date.
Copy what your successful competitors are doing
If you're serious about getting more organic traffic, keeping up to date with your top competitors' online marketing strategies is a must. You need to "spy" on your competitors on social media and look for their link building techniques and which pages are generating spontaneous traffic to them.
Connect with leading journalists and bloggers
Great content won't give you backlinks unless you know how to properly promote it. To get links to your website, you need to publicize your business. Get in touch with journalists and bloggers who work in the same area of ​​the product you have to offer and make yourself available to answer questions and send products for testing.
Become a source for other publishers
If your site has good information content, you can become a source for other bloggers and journalists.
Every time someone quotes you, your site will get a backlink. By becoming a trusted source, you will also increase your brand awareness and have traffic directed to your site as a reference on the topic.
Try to be interviewed
Online interviews are all the rage right now and a great and easy way to earn free backlinks for your website. Once you've become the authority in your niche, you'll get a lot of interview invites, but until then, to get started, you need to take the first step. So, look for sites that are conducting interviews and tell them what you would like to participate in and what knowledge you can contribute.
Free Backlinks: Use Images to Gain Links and Mentions
If your site has unique images on a certain topic, you will earn backlinks every time that image is shared on other sites. Infographics are the most used visual resource to gain backlinks. Also, you can earn through photos, videos, illustrations and maps can also be valuable.




What types of backlinks are against Google's policies?
Google is constantly releasing new updates to its algorithm that identify black hat SEO tactics. Once these tactics are discovered, Google "penalizes" these sites, dropping their relevance in the results.
In other words, a site that ranks #8 on Google could drop to page XNUMX if caught trying to trick the algorithm.
Some practices that Google penalizes:
Hack websites to leave hidden backlinks in CSS and Javascript

Toxic backlinks from suspicious websites that exist specifically to manipulate search rankings

Super optimized anchor texts

Excessive backlinks from foreign language websites

Links which are automatically generated by bots in places like comment sections and forums

Links from pages that use content that has been plagiarized or derived from another site
What if I build a dozen sites and they all connect? Google also picked up on this trick. This trick is called a private blogging network (PBN).
So if Google finds out that your site is part of a PBN, you will be punished with a Google penalty and see your traffic plummet.
Hire our press office!
When hiring a press office, your business gains credibility, having greater visibility in the market, thus building authority and much more. In this way, do not waste time and have your company well positioned in the market in which it operates. So, what are you waiting for to get ahead of your competitors and have great occupation in the market?
Talk to an expert