Home / Blog / Entrepreneurship /
A Digital communication it is something that has completely changed the course of several companies and businesses. In just a few decades, digital communication has become the main form of communication between people. So, see more details on this subject.
Knowing that this topic is a question for many professionals and for many companies, in this article we will talk about:
Simply put, communication by digital means involves an organization's online communication efforts. Most organizations today use a wide variety of online channels – from their website to chat apps and social networks. That way, you can connect with customers, current employees, and more.
The advantage of this communication in relation to the traditional one is the sharing of information immediately and in real time. In this way, it allows the interaction, exchange and collaboration of ideas and, more importantly, the vast majority can access them.
Therefore, companies that want to stay ahead need to invest in a Digital communication that prioritize digital information channels. So, see how this means of communication works and much more.
What is digital communication for?
Use channels from Digital communication It is important to reach different audiences. Through this communication, customers can access various information about your company's products and services.
Hire our press office!
When hiring a press office, your business gains credibility, having greater visibility in the market, thus building authority and much more. In this way, do not waste time and have your company well positioned in the market in which it operates. So, what are you waiting for to get ahead of your competitors and have great occupation in the market?
Talk to an expert
In addition, employees expect important news and announcements from the company. This virtual communication allows for bonds between customers, employees and companies. In this way, it reduces noise and interference in what you want to communicate.

Here are some reasons why digital communication is essential for businesses in 2022
Digital communication provides a customized experience
A Digital communication in various forms, such as artificial intelligence, virtual assistants and chatbots, makes it easy for customers to connect with organizations at any time of the day or night. Thus, in many cases, it is no longer necessary to wait for human assistance to resolve simple issues.
Virtual communication creates better employee engagement
You can use virtual communication to turn your employees into storytellers for your company brand.
Leverage employees' potential to present their goals, generate an emotional connection and create a sense of connection with the organization. In addition, it may be highlighting your achievements and life stories on the company's social networks.
Digital communication expands your content
This communication allows you to improve your content and allows it to reach a large number of people around the world.
Previously, there was reliance on press conferences or announcements on specific days and times in traditional media. However, today your content can be instantly shared on social media. And the more people find your content online, the more people around the world it will reach at no additional cost.
Digital communication has measurable results
The many ways to measure the success of a digital marketing campaign ensure that you know what works and what doesn't within the digital environment.
That is, it can be through the number of views of a page with specific content, traffic searches, website visits, the number of views a video has received, or the number of times a report has been downloaded. In this way, these metrics can be analyzed, helping you to understand how your money was invested.
This is important because it helps you understand what your customers need and what they prefer, so you can ensure they keep coming back.
How is digital communication done?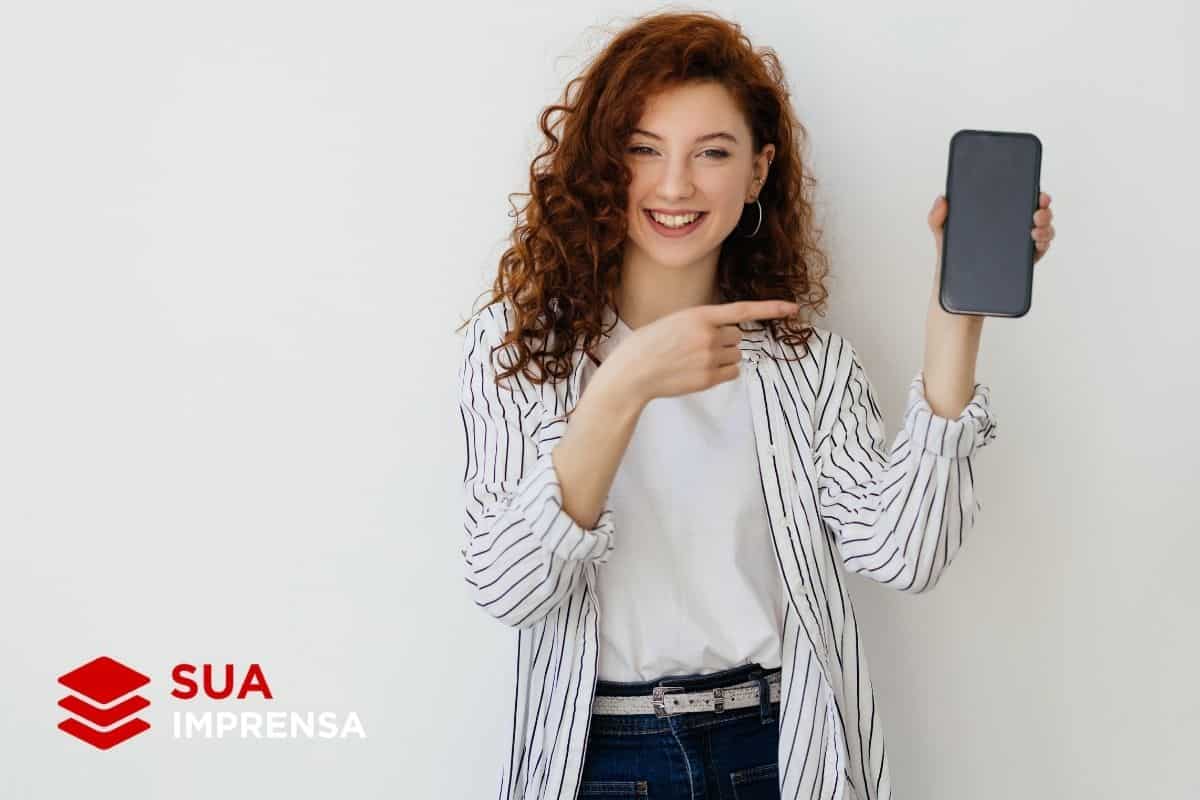 Many companies make the mistake of thinking that their products are good enough to have a large number of sales. In an ideal world, it would be like this. However, in an online world that has a lot of companies that offer similar products and services. It makes a good communication plan essential to achieve results.
Advantages of carrying out a correct digital strategy
With a good digital strategy you can:
Differentiation: You may be able to give your brand a differentiating value. That is, showing the differences and advantages over competitors in an agile and proactive way.

Credibility: Through informative posts, such as telling about the history or curiosities about the sector in which your company operates. In this way, consumers will see your company as an expert in the field and will come to trust your products and services more.

Engagement: With a good marketing strategy

Digital communication,

your company will go beyond the sale and will be able to create a bond with your customer even after the purchase or the service has been offered.

Segmented traffic: Through this communication, it is possible to reach different audiences through different paths. Therefore, if we have different audiences, we must provide different content for each of them.
To set up a good digital communication strategy, it is necessary to key questions and answer them objectively.
What is your business?

What products do you have to offer, how expandable are you, who are your business partners, what are your strengths and weaknesses, and which ones do you want to improve.
Who is your target audience?
What percentage of men and women, what region do they live in, what other brands do they consume. Also, identify what they do in their leisure time, what their income range is, what they expect from your company and especially where you can find them on the internet.
Who are your competitors?
Who are your direct competitors, how many followers they each have, what kind of content they publish on social networks. Not only, but also know what they share, what people like the most and how often they publish.
What is your differentiation?
What does your company specialize in, what is the service/product different from the rest of the competitors, what are the advantages. Also, identify what is the differential value to buy with you and what image you want to have to attract more customers.
What's your budget?
How much can you spend per month, what is the sales forecast and what is your profit margin.
What are the main characteristics of digital communication?
Digital communication encourages innovation
A Digital communication allows new combinations of images, sound, text and animation. Namely, the use of sound, moving text and animated images are enabling marketers and artists to redefine the boundaries of their creative expression.
Digital communication can reach new audiences
New platforms like Youtube, Soundcloud, TikTok, Kwai, Twitch and Instagram. After all, they allow artists, companies and individuals to reach audiences that were previously out of reach due to geographic and financial limitations.
Digital communication uses web code as a promotion tool
Web codes such as HTML and CSS work by moving information, text and images across the web as users perform searches or browse different websites.
In this way, this code can detect a user's past behavior, interests, geographic location, and whether they have visited a website before. As a result, web code becomes a tool for determining when and where digital communications should be sent.
As such, digital marketing companies use web code to target their communication campaigns and also to track their success.
What are digital communication tools?

There are a considerable number of tools available for a company to reach its audience. And decide on the channels of Digital communication that are right for your business can be a headache.
Sites
Your company website is one of the most powerful written communication channels at your disposal. The reason is simple: once your customers are there, you are responsible for everything they see. That means you finally have a chance to attract them without competition.


Social media
It is estimated that in 2022 the sum of all social networks will reach the mark of 3.96 billion users.
This means that your social media content can't just be a business relationship medium or public relations campaign with no personality. So make the most of videos, images and GIFs and don't forget to build a sense of community with your followers by starting real conversations.
Messaging apps
Having a communication channel with your customers through Whatsapp and Telegram is one of the smartest communication options for companies that want to inform their customers about new offers and deals, ask questions and close deals.
‍Also, it's great for companies that need to communicate frequently about status updates on orders and deliveries, for example.
‍Live chat
Online businesses of any shape and size can benefit from live chat features, that is, to resolve simple issues quickly and objectively.
Chatbots
Thanks to the success of live chat as a communication channel, chatbots have become an essential tool in their own right. As such, they provide much-needed support to chat agents when live chat queues get busy and are also an excellent self-service support tool.
For example, chatbots can provide your customers with simple answers to frequently asked questions when they have a quick query.
In addition, another advantage obtained with the use of chatbots as a communication channel is availability 24 hours a day, 7 days a week. So if your live chat agents are offline, they can still provide your customers with the answers they are looking for. At the same time, they can collect data for later interactions.
E-mail
The main benefit of using email as a customer service channel is that it is simple to use. So put your business support email address on your website and customers will contact you whenever they have a query.
Therefore, it saves your customers from not spending a lot of time searching your website, but also improves the wait and queue times for live chat calls. That way, if agents are busy, your customers still have the option to contact them without waiting in line via email.
One of the reasons email is so effective is that you are communicating with a pre-selected audience. That is, an audience that has agreed to receive your updates, offers and news.
SEO writing
As SEO techniques applied to posts on your company's website help your target audience find what they're looking for in the top results of search engines.
Also see about: Internal communication Business Communication, Institutional communication, Integrated communication.
Hire our press office!
When hiring a press office, your business gains credibility, having greater visibility in the market, thus building authority and much more. In this way, do not waste time and have your company well positioned in the market in which it operates. So, what are you waiting for to get ahead of your competitors and have great occupation in the market?
Talk to an expert